Leadership Denison was established to ensure the continuing vitality of the Denison community by providing a solid source of motivated leaders
who are educated about Denison and its issues, as well as prepared to accept future leadership roles in Denison, Grayson County or the State of Texas.
The annual Leadership Denison program informs participants about critical issues facing Denison, Grayson County and the State of Texas, and provides opportunities to engage in organizations that resolve these issues. The program focuses on information, education and discussion of local and regional assets, challenges and opportunities.
Founded in 1983 as a program of the Denison Area Chamber of Commerce, the program has graduated more than 450 alumni who provide leadership in Denison's business community, as well as in private, public and non-profit organizations.
Sessions are held September through May with a graduation and recognition event held in May.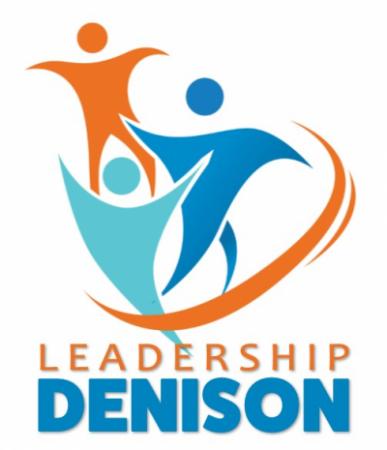 Each year, approximately 15 (fifteen) adult individuals are chosen by a selection committee, made up of Leadership Denison graduates, to participate in a nine-month educational program that includes a full day retreat/ropes course and eight monthly day-long sessions.
Participants receive in-depth exposure to the critical issues facing the Denison community through lectures, discussion groups, on-site visits, simulations, and other leadership development activities.  Issues to be addressed during the year include government and politics, regionalism, healthcare, education, workforce development, social services, tourism, and arts and culture. The location and format of each session is different.
The program enables participants to develop their leadership capacities, build strong relationships, and prepare themselves for the challenges of the years to come.
Program participants will grow in awareness and understanding of the challenges and issues facing the Denison community. They will also develop valuable contacts and communication networks within the community. Most importantly, Leadership Denison builds confidence and motivation to become actively involved in promoting positive change for Denison and the Texoma region.
Employers and sponsoring organizations will see increased leadership and problem solving skills in their employee. Leadership Denison allows doors to be opened for greater corporate/organizational community involvement and visibility, and helps identify where strategic alliances might be formed.
It will create additional opportunities to influence positive change and impact quality of life in the community.  The community will experience immediate benefit from increased involvement on the part of the participants, and will reap future benefits from the collective commitment to effective leadership by the graduates of Leadership Denison.
When participants are selected each year, it is with an eye toward diversity to encourage a collaboration of ideas and viewpoints. The program is not a starting point, but rather a professional development opportunity for men and women who are both acknowledged and aspiring leaders.
All candidates should demonstrate:
A passion for the people and future of Denison and a personal commitment to help improve the quality of life in the Texoma area.
A demonstrated commitment to the community through past and current activities.
A demonstrated capacity for leadership within their own organizations through significant achievements.
An interest in enhancing their leadership capabilities to meet the demands of the 21st century.
A willingness to commit the time and energy necessary to complete the program requirements, which requires the full support of their organizations.
A commitment to supporting the continuation of leadership and trustee development in Denison and the Texoma area.
Tuition for the program is $600.00 for Chamber members, or $850.00 for non-members.  Tuition can be financed by the individual, the employer or a sponsoring organization (cost is subject to change). Payment is due in full before the first session.
Completed application packets are due on or before July 31, 2020.  Late or incomplete applications will not be considered.  The Class of 2021 will be announced in late August.
Leadership Denison serves as a resource for nonprofit and governmental agencies seeking volunteers or making board/commission appointments.
The heart of the Leadership Denison program is helping participants find ways they can make an impact in our community. Graduates of our program have gone on to serve on the Denison City Council, Denison Independent School District Board of Directors, Grayson County and countless other nonprofit boards and/or commissions.
Click any thumbnail image to view a slideshow