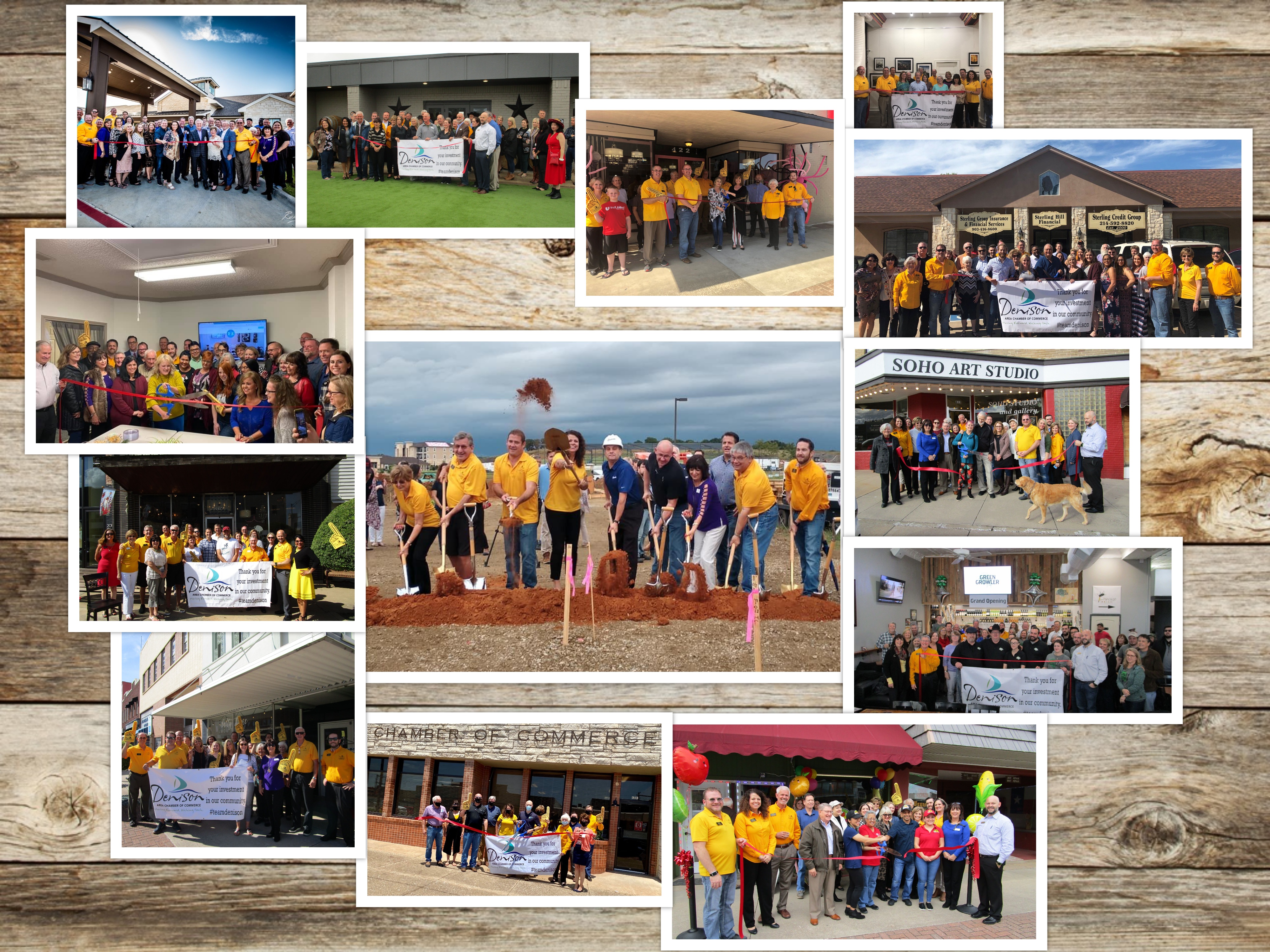 The Denison Area Chamber of Commerce is a voluntary organization of over 400 businesses who are investing their time and money while working together to improve the economic, civic and cultural well-being of the area.
Any Business that is interested in developing the Denison area (which means more money – more business – more jobs and better living for everyone) is eligible to be an investor in the Denison Area Chamber of Commerce. The dues structure is designed to permit even the smallest business to be a member.
The work of the Denison Chamber is financed by the investment of the businesses that support it on the basis of their ability to pay and their interest in the progress of this area.
The Chamber is composed of member businesses who also serve as volunteers for committees, as directors, and officers who serve without pay.
The Denison Area Chamber of Commerce is a service institution and a 501(c)6 non-profit business organization. It provides a medium through which people can take effective action for the progress of Denison.
It helps create job opportunities through stimulation of industrial and commercial growth.
It seeks the improvement of community facilities – streets, highways, parks, schools, marketing facilities and human resources.
It partners with the City of Denison, Denison Development Alliance, Denison ISD, Main Street, Discover Denison and Downtown Denison, Inc. to build a strong, quality community and workforce for the future generations.